Wholesale pricing vs Volume pricing
What is wholesale pricing? 
Store owners can offer wholesale prices for specific customers and customer groups. Our app allows users to customize the discounts based on customer groups and products. These discounts can be applied to any number of products, collections, or the entirety of your store. 
These discounts can be set as percentages, or specific amounts on selected collections, products, or customers. The inclusion of wholesale specials will increase your store's wholesale revenue, by showing them how much they save, while also being able to cater to retailers who aren't buying in bulk.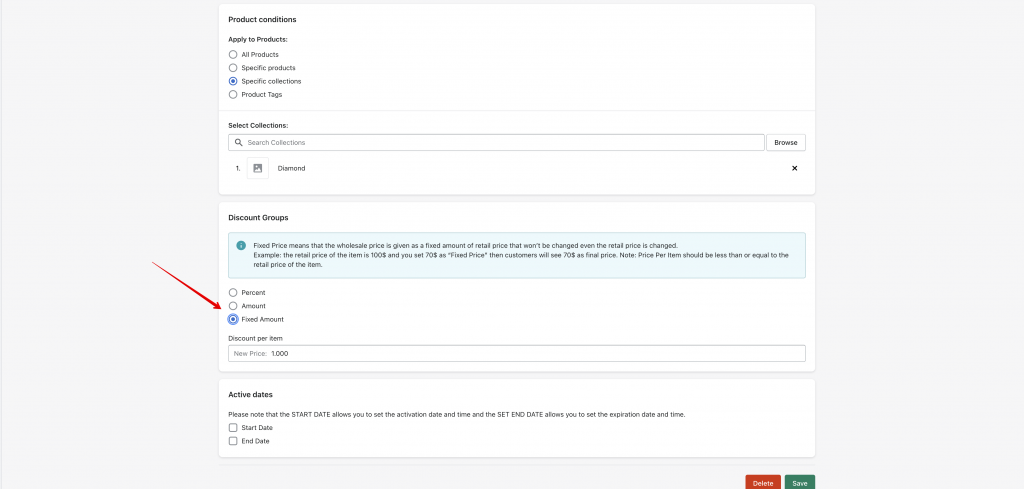 What is volume pricing? 
Volume discount pricing means providing discounted prices for bulk purchases. It's a pricing model that product manufacturers and service providers use to encourage individuals or businesses to purchase multiple units or large quantities of a single product. 
It's a win-win strategy for the seller and the buyer. The seller can reduce their inventory, while the buyer takes the opportunity of quantity discounts to optimize their cost. 
The discount becomes greater as the number of units sold increases, meaning the original price per unit goes down.  
Example:
0-9 products = 10% discount
10-19 products = 20% discount
20-29 products = 30% discount
30-39 products = 40% discount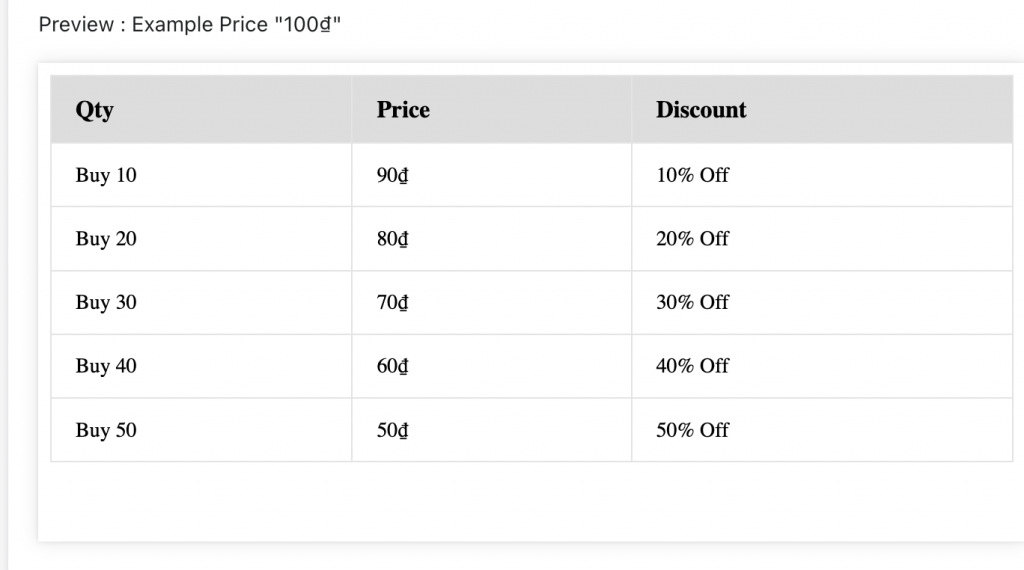 What is difference between Wholesale pricing and Volume pricing? 
Wholesale pricing 
Normal discount: 1 discount value applied to selected product/customers 
Example:
Buy product A get (x)% discount
Volume pricing
Discount based on product quantity (quantity break)
Example: 
Buy 10 get 10% discount
Buy 20 get 15% discount
Display Volume pricing table on the front store