Where to find Shopify's collaborator request code for access?
In many cases, the developers will need to get access to your admin page to support you better with the issues you are dealing with. Some stores are set with code so that someone can send the access request. In case you are confused in finding the code, this article will help you.
What is the Collaborator Request Code?
As a store owner, you can share access to your store with another person – a collaborator. There are 2 ways to grant permission to your store:
Anyone can send you an access request via email where you can approve for.
Only people who knows your 4-digit code (collaborator access code). We recommend enabling this option as it provides more security to your store.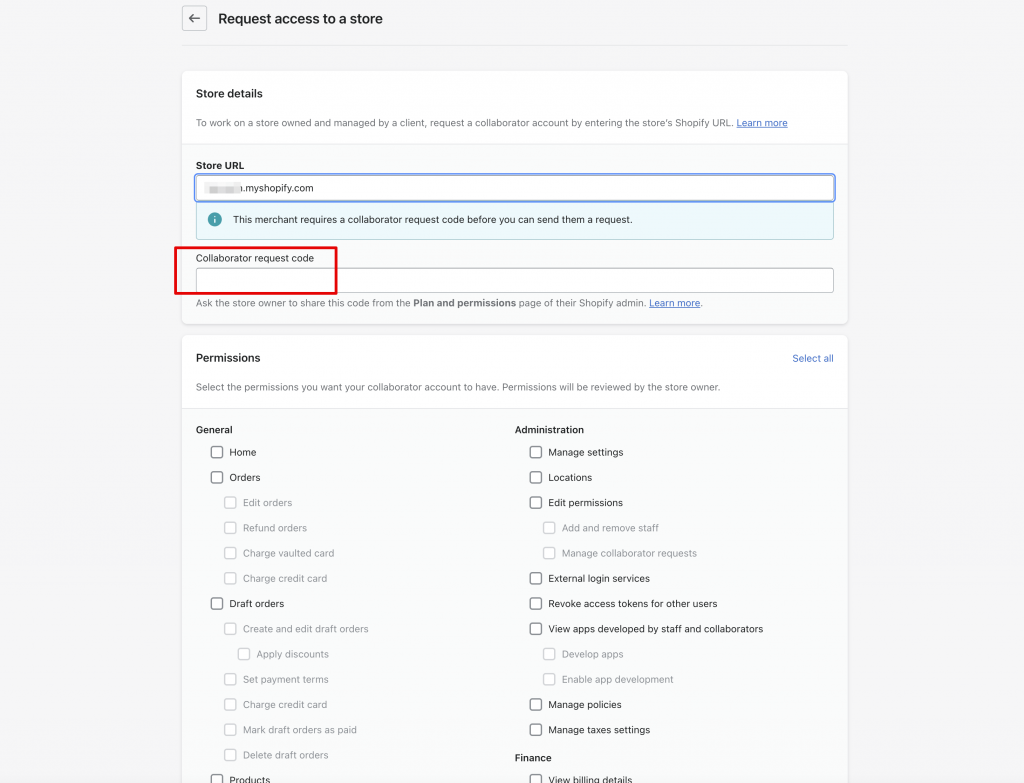 Where to find Collaborator Request Code?
To find the 4-digit access code, please follow the steps below:
Navigate to your Shopify store admin > Settings > Users and permissions.
Scroll down to the section Collaborators, and there's your code.
Copy the 4-digit code in Collaborator Request Code field.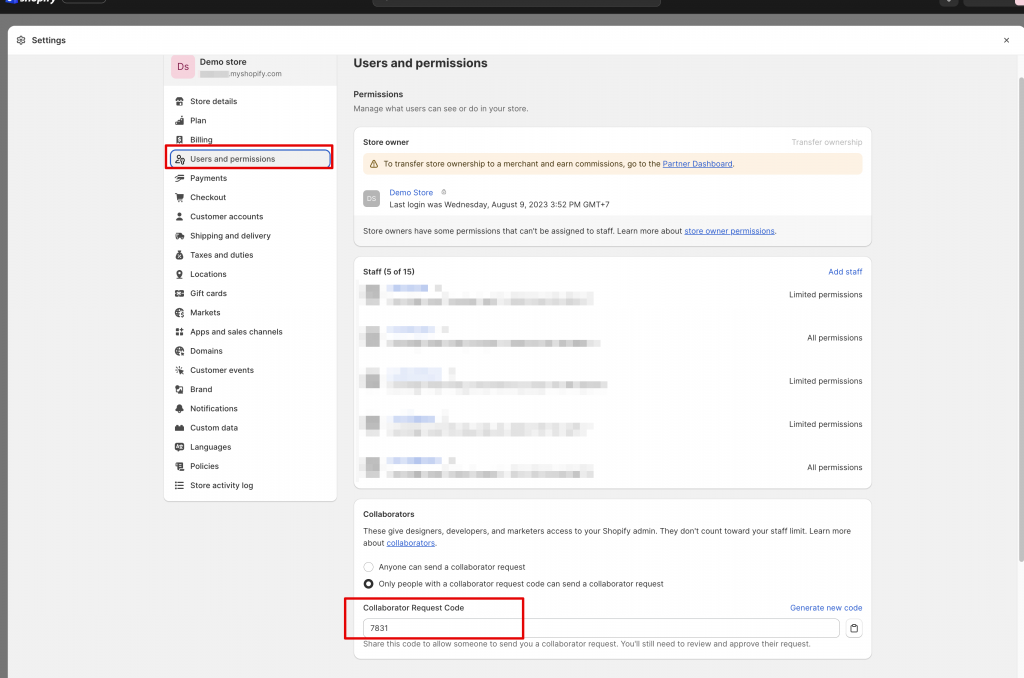 Sharing this code does not mean automatically grant someone permission to your store. This is only used for someone you allow to send the Collaborator request.
If you cannot figure it out, please do not hesitate to contact us via email Support@samita.io. We are happy to help!