Why my Badges or Labels doesn't show on the product page?
After you create badges/labels and select products to show but there is none of them appears on the front store with products, please follow the steps below to solve the situation.
Solution 1: Make sure that the app embeds is enabled on your theme.
To show the badge/labels on the front store, firstly please enable app embeds on your theme.
Learn more about App embeds here.
 1. From the admin app, go to Theme Integration
 2. Select a theme to install the app and then click Go to theme editor button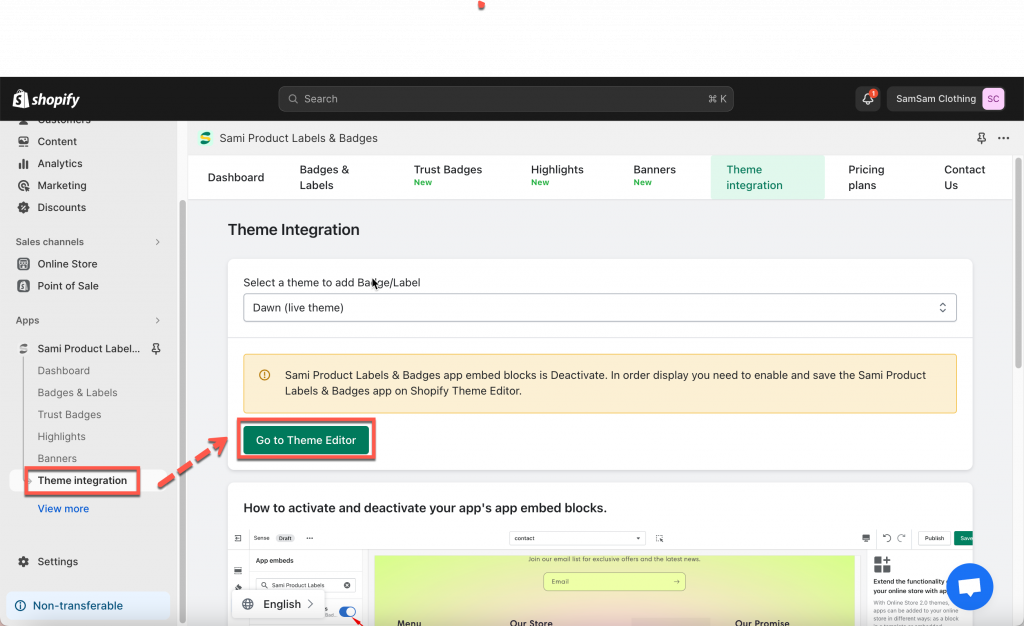 3. In the theme editor, enable the app embed.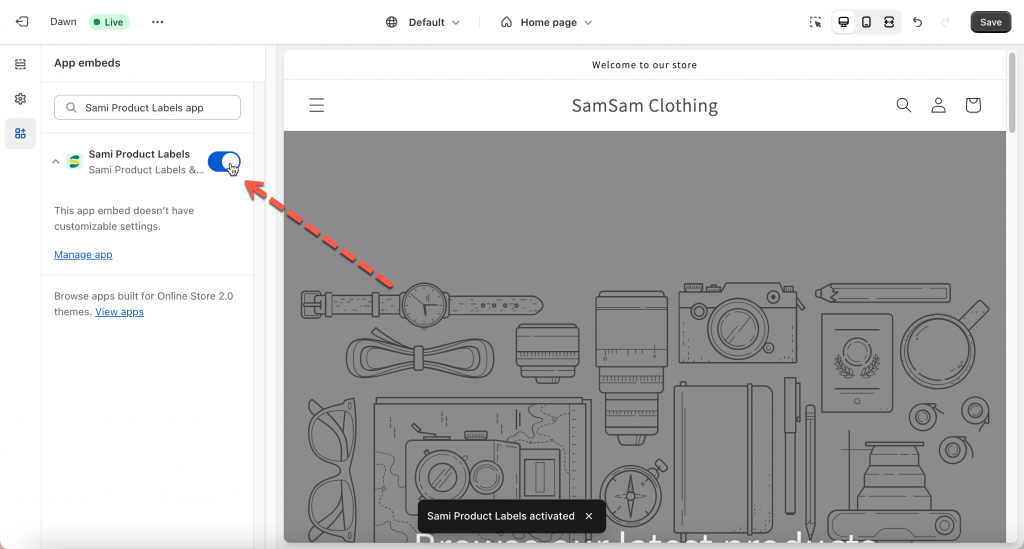 4. Click Save to update the changes
 5. Reload the page and check again. 
Solution 2: Check the product selected to show the badges/label 
Please make sure the products you want to show the badge/label match the conditions in the app.
If you select all conditions, products must match all the conditions added
If you select any condition, product must match at least one if the conditions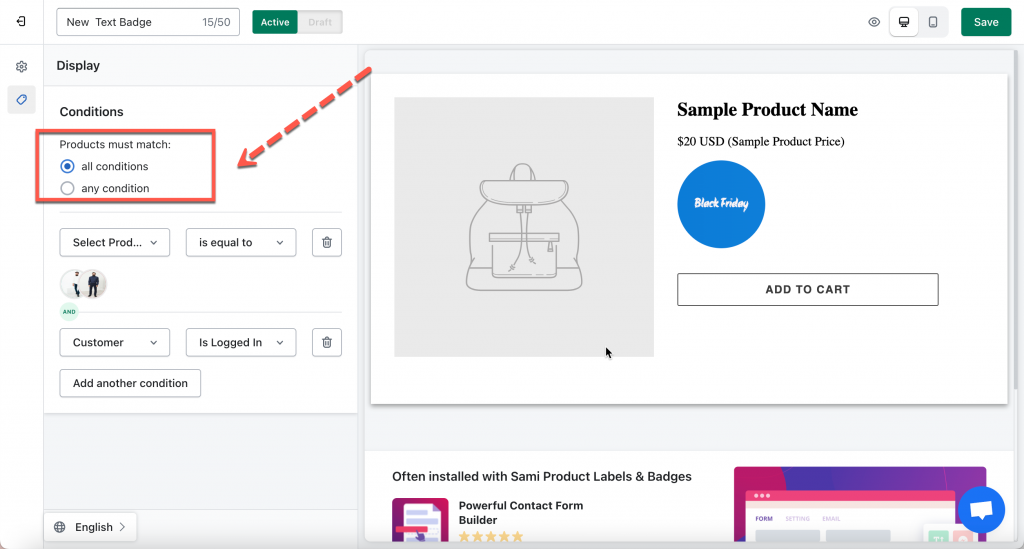 The data entered in the condition field is case-sensitive.
For example: Condition Product title contains Dress  but the product you check has title "Modern Kimono dress"
-> The product doesn't match the conditions -> the badge/label doesn't show up on the product image in the front store.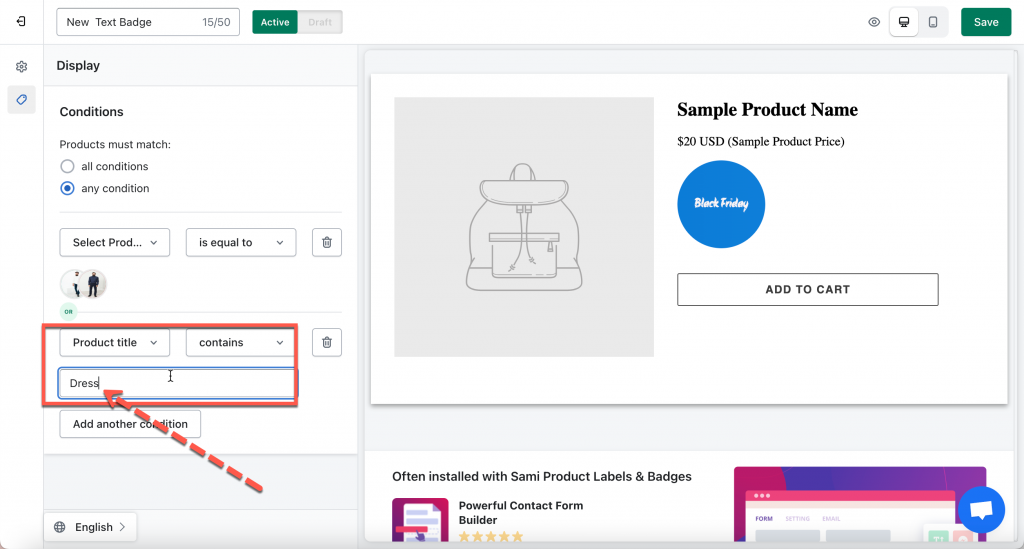 Solution 3: Check the visibility date of the label/badge 
From the app admin page, click Badges and Labels
Open the label/badge detail you want to edit
Click Settings icon on the left > scroll down to Visibility date
Enter the Start date-hour and End date-hour
Click Save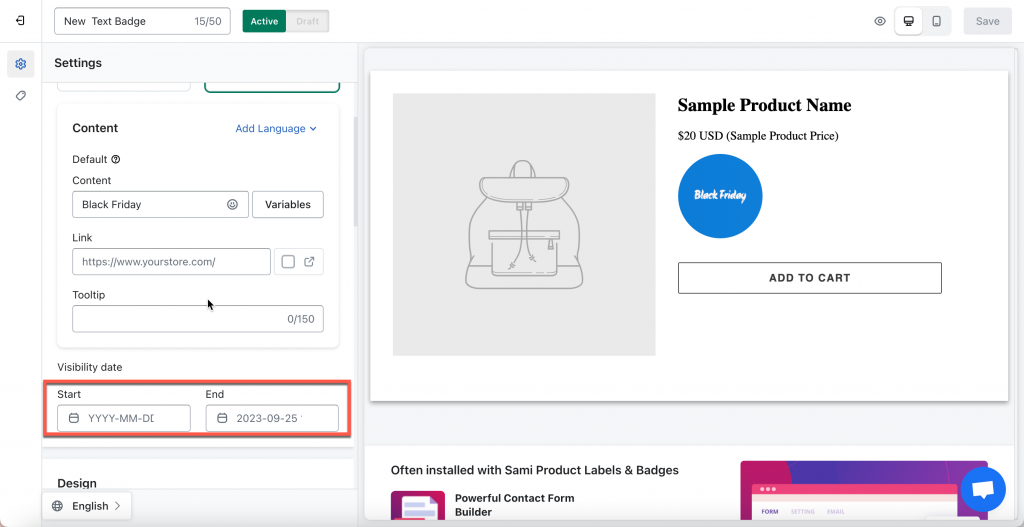 Solution 4: If the 2 above solutions don't help, please don't hesitate to contact us at support@samita.io.
We appreciate your patience and we will try our best to help you solve the issue.