Create a trust badge
Steps to create a new trust badge 
From the app admin page, click Trust Badges > Settings 
In Title & Description section, enter the text to describe the badge [optional]
In Select Badges sections, click Add content > Badges 
Select the  available badge the app provides or upload your images to create your custom badges
Click the content you have just added > add Link, Tooltip, Custom color to the badge [optional]
Continue to click Add content to add as much as badge as you want 
In Design Main Section section, configure the style of the Tittle and Description
In Design Badge section, configure the style of the badge like size, position, Alignment, Animation
Click Save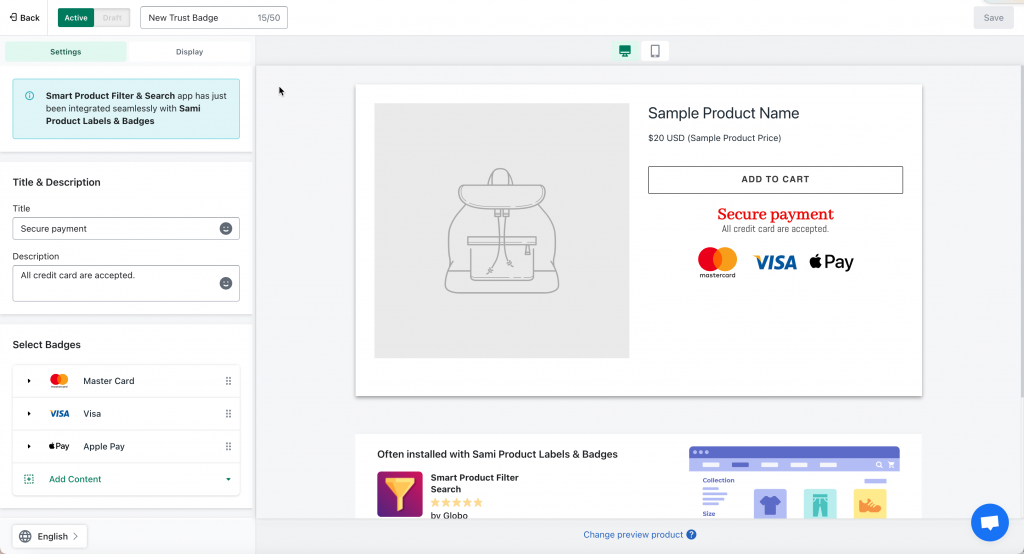 Display trust badges on the product page 
Step to manage 
From the app admin page, click Trust Badges > open the trust badge you want 
In the Display tab > Show trust badge on:, tick on the checkbox Product page
Click Save 
Now the Trust badge automatically shows up on the product page. Please go to the front store to check the result.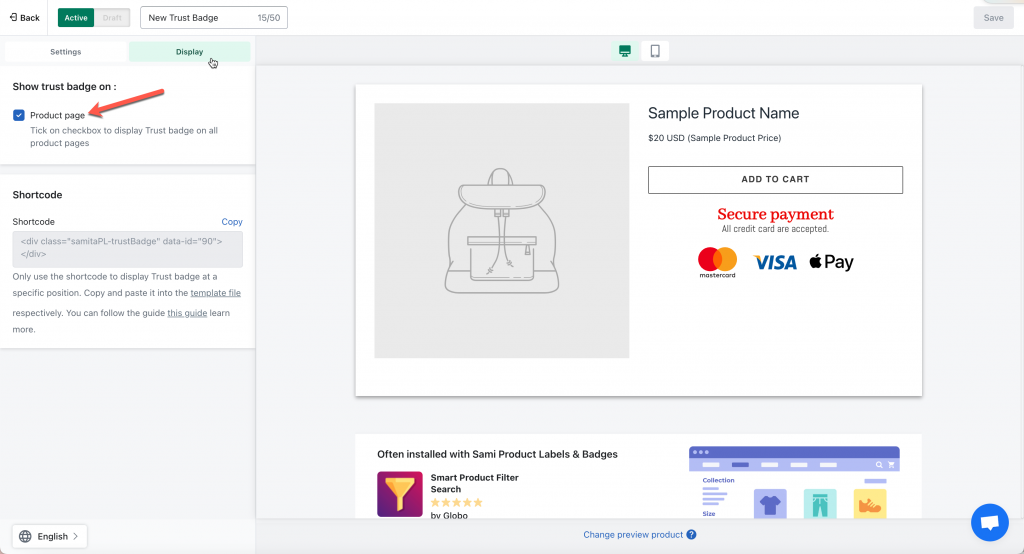 Tutorial video
Display Trust badge at a specific position
Our app provides you the short code of the trust badge that allows you place it at any position you want. 
Note: Only use the badge short code when you want to place it on the specific position. 
Steps to manage 
From the app admin page, click Trust Badges > open the trust badge you want 
In the Display tab > Shortcode section > Copy the Shortcode of the badge 
Go back to the Shopify admin page > Online stores > Themes > Customize (the theme you want) > open the page template you want
Click Add block > find the app block of Samita Trust badge app > click Add
In the block content, paste the shortcode of the trust badge
Drag and drop the block the change the position of the badge on the product 
Click Save to update the changes in theme editor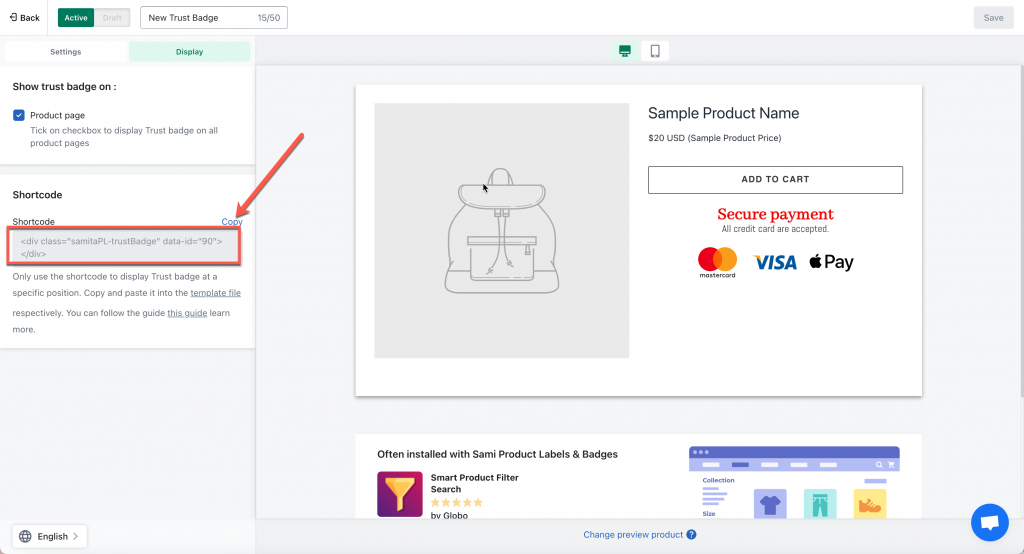 Tutorial video 
Note:

With this setting, the trust badge will automatically show up on all product pages below the add to cart button. 

You don't need to customize more.