Integrate the app into theme
To show the form on the front store, firstly please enable app embeds on your theme
Learn more about App embeds here.
From the admin app, go to Theme Integration
Select a theme to install the app and then click Go to theme editor button
In the theme editor, enable the app embed here
Click Save to update the changes
Now in the app, it shows that you enable the app embeds successfully.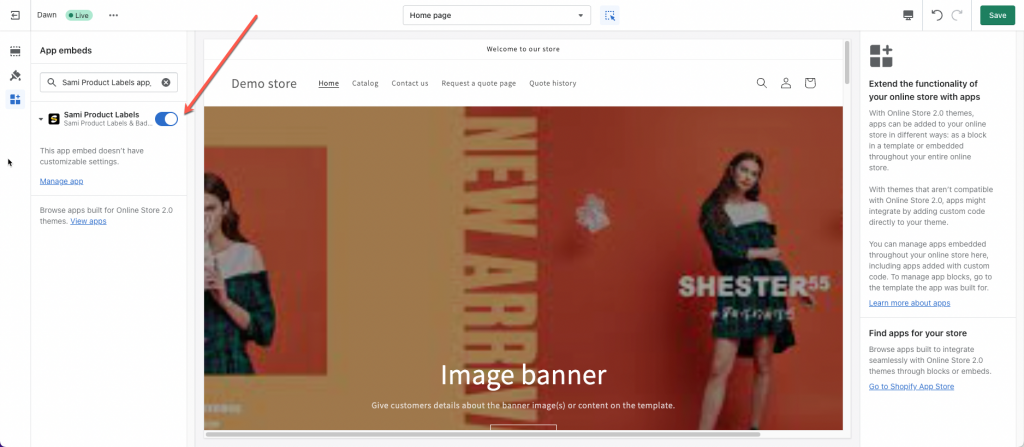 If you do encounter any difficulty while proceeding these steps, don't show any hesitation to contact us promptly via the email address support@samita.io
We are always willing to help with all sincerity!